News
Tap: John Zorn's Book of Angels Vol. 20
9.12.2013
What the Critics Are Saying about Tap
"Metheny takes what's on the page and goes to work, conjuring. The result is an ornate, stunningly vivid sound world that neither artist would have found on his own." —NPR
"Audacious...An impressive feat of imagination, and a strikingly clear distillation of both artists' distinctive languages." —New York Times
"Proof positive of Metheny's ongoing efforts to push personal envelopes of sound and structure, and logic and liberation, on what may be his most diverse album yet." —All About Jazz
TAP: Book of Angels Volume 20 is now available for purchase and download!
Download from iTunes
Order CD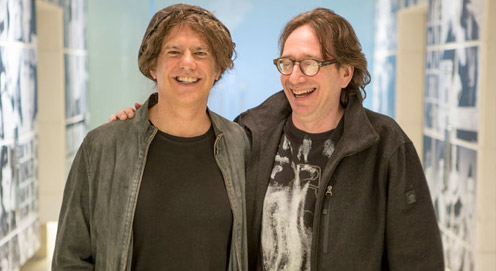 On May 19, 2013 The New York Times Arts section featured an interview with Pat and John Zorn as they talk about collaboration and composition for Tap: Book of Angels Vol. 20.