Video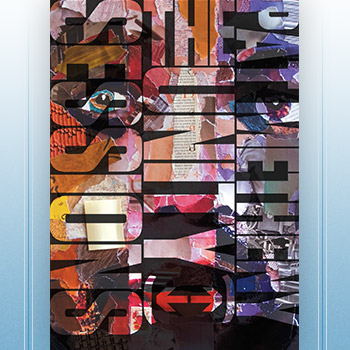 Tracks
Genealogy

On Day One

This Belongs To You

Roofdogs

Come And See

Kin

Born

Rise Up

Adagia

Sign Of The Season

Go Get It

Cherokee

Police People

Two Folk Songs (1st)

Medley
2015

The Unity Sessions
Musicians:

Pat Metheny, Chris Potter, Ben Williams, Antonio Sanchez, Giulio Carmassi

This exciting, visually intimate video

features new performances of music from the Grammy winning "Unity Band", the expansive "Unity Group KIN(

←→

)", and touchstones from the entirety of Pat's music catalog. These performances serve as a rare visual documentation of some of the best music of Pat's ever expanding career.





"The Unity Sessions" finds Pat at the helm of one of his best bands ever as they wrap up a 150+ date world tour with an intimate studio performance filmed in a small New York City theater.

Also included is a

bonus feature that

includes interviews with Pat and the band.

Linear notes from Pat:

These past few years have been kind of a dream for me. In 2012, I assembled a group of musicians for what became the Unity Band release. I had been feeling a pull to make a more traditional horn-plus-rhythm-section type record, a setting I had visited often as a sideman with others over the years, but rarely on my own (the record 80/81 from 30 years before being really the only precedent). In addition, I had been a fan of saxophonist Chris Potter since he burst onto the scene as a teenager with Red Rodney in the 90's and had always hoped to do something with him, and it felt like the perfect moment to finally make that happen. Drummer Antonio Sanchez has become one of the major collaborators of my career and the thought of building a setting that featured him and Chris together was inspiring. And Ben Williams really caught my ear when I heard him as a student at Juilliard a few years before. A few trio gigs with him and Antonio convinced me he would be a great choice on bass.

I set about writing a bunch of music that I knew we would be able to record in a day or two. We did a small trial run gig at a club in upstate New York, and went from there directly into the recording studio in the next days. Unity Band was an incredibly fun and easy record to make. Everyone sounded fantastic and there was an excellent chemistry at work. And although my own personal history at Unity Village back in Missouri had a big part in the use of "unity" as a moniker, there were a lot of early indications that musically we were honoring the word in the best sense; we were a group of musicians coming from different backgrounds and places and even different generations, but we quickly found a band sound that allowed all of us to work together, and also do the things that we all did best as individuals.

As a bandleader over the years, I have tried to create environments where the people I have chosen to join me on this or that part of the journey are able to shine and do their best. Since I have always written the music that my bands have played, it gives me an extra opportunity to manifest my enthusiasm for the players around me by coming up with settings that hopefully illuminate the things I love about their playing. In this case, it was really fun and easy to come up with material for Chris, Ben and Antonio. That first record we made had a lot of success; it won the Grammy award that year for Best Jazz Recording, and it felt like it was noted by fans and critics all over the world as an announcement of a new band on the scene.

But the best part of it all was the tour that followed. As much fun as it was to record together, the 100 or so concerts that we played after the record was released started at the level established early on and went up from there. It was one of those ensembles where the collective sound of the group transcended the individuality of the players, while at the same time allowing each of us lots of room to be ourselves. And the fun that we had together personally off the bandstand was as much fun as what was happening on the bandstand with the music; always a nice thing when that happens.

Months later, as the tour was wrapping up, we were all sad to see it coming to an end. At our final New York concert at Town Hall, I kind of joked that we should just keep on going, and I was surprised to find that we were all thinking the same thing.

So we all signed up for another round and set a recording date for the summer of 2013, and everyone cleared out 2014 for more touring.

My thinking was that if we were going to do another round, I wanted to push it to the next level rather than just do a Part 2 of the same thing. I had been itching to write more in the style that I had developed over the years with some of my regular groups and larger projects where there is a lush and more orchestrated compositional conception that went beyond the sonic limits of what a straight-ahead quartet might invoke. But I really didn't want to lose the energy, focus and intensity of what this band had developed. I wanted to take it to another place. It seemed natural and organic to me to push this band to this next level, so I started writing music with that goal in mind. If the first Unity Band record was a documentary of four musicians in a recording studio playing, the second record, KIN (←→), became more like the 21st century Technicolor-IMAX version of what a band like that could be, but with that hardcore quartet thing still sitting right in the middle of it all.

With a new record under our belts, once again we hit the road, this time spending basically an entire year touring, playing around 150 concerts in dozens of countries on 4 continents around the world, including North America on three different legs as we went.

It was an incredible year — we were active from January until December. The music, amazingly, just seemed to get better and better as we went.

As this second major touring period began to near its conclusion, I felt that it was important to document this band in some way. The music had developed to such a high level, and having been down this road many times before, I knew that within weeks, or even days of the end of a tour, it naturally dissipates. We all move on to the next thing, and while the collective experience as a band that we carry with us will never totally go away, there is an immediacy to the experience of playing night after night that culminates in a shared language that can never be simulated in any other way. It is always worth capturing that if you can.

The usual way it goes is to pick a venue and record or film a concert and hope for the best. But I wanted to do something a little different this time. I have often wished that people could experience music from the same perspective that I do. I often say that not only do I have the best seat in the house by being on the bandstand, but that I also have the best sonic position to really hear the other musicians. There is an immediacy that happens when you are standing right next to the people playing an instrument that can never carry quite the same intensity in a concert hall while sitting a certain distance from where the action is.

I wondered: could we create an intimate experience where the cameras could almost be inside the music with us? Probably not in a normal live concert situation, since the kind of access I hoped to grant the camera crew would be totally distracting to paying ticket holders. But maybe without an audience in a setting where the intended audience would be the cameras themselves?

We made the decision to rent a small black box theater, set up more or less as we normally would for a concert, get some great camera operators and a fantastic team led by Producer/Editor Steve Rodby and Director Matt Beighley, and immediately after all the official gigs of the tour were completed, get together and play everything one last time, just for us — and for you.

The result is this release: The Unity Sessions. On it are not only road-evolved performances of compositions from both the Unity Band record and KIN (←→), but many references along the way to other things from throughout my career as a musician and bandleader.

I am so happy we did it this way. This release captures all the work, effort and refinements we all put into the music over our time together in a really intense and beautiful way. I am so proud of this band and this music, and just as proud of how it is represented in this film. It totally captures the best of what made our time together as a band such a fun and satisfying experience.

In many ways, it turns out that the word unity really fits with what I have been shooting for as a musician over all these years, and the many meanings of that word have formed a backdrop for what this combination of players has been able to achieve together in a really great way. I like the idea of making connections, finding inclusion and forming a way of thinking about not just the way the people making the music may be connected to each other, but also the way the music that I hope to present has connections with all of the other music I love.

To top it all off, this Unity Sessions presentation somehow in and of itself kind of unifies this busy and extremely gratifying three-year chunk of our lives in a wonderful way. I hope you will enjoy sitting in the middle of this fantastic group of musicians as much as we have enjoyed the experience of playing for you.
Tracks
Genealogy

On Day One

This Belongs To You

Roofdogs

Come And See

Kin

Born

Rise Up

Adagia

Sign Of The Season

Go Get It

Cherokee

Police People

Two Folk Songs (1st)

Medley
Pat Metheny: The Unity Sessions Preview