News
Pat Metheny wins the prestigous ECHO Award for "TAP"
4.30.2014
Pat won the 2014 ECHO Jazz Award for Best Guitar Instrumentalist - International for TAP: John Zorn's Book of Angels Vol. 20. The ECHO award is one of the most respected and well know music awards in the world, similar to the Grammy in the U.S.
The ECHO Jazz awards are conferred by the Deutsche Phono-Akademie, a German cultural institution associated with the National Music Industry Association. The organization has handed out the ECHO Music awards annually since 1992 and the ECHO Classic awards since 1994. The ECHO Jazz prizes are the latest addition, having launched in 2010.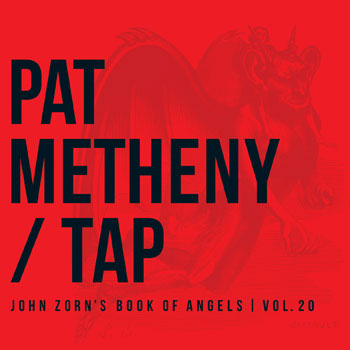 TAP: Book of Angels Volume 20 is available for purchase and download!