News
Living Is Easy With Eyes Closed to be released nationwide in Italy on October 8th - Pat composed the film score and performed it with Charlie Haden
6.30.2014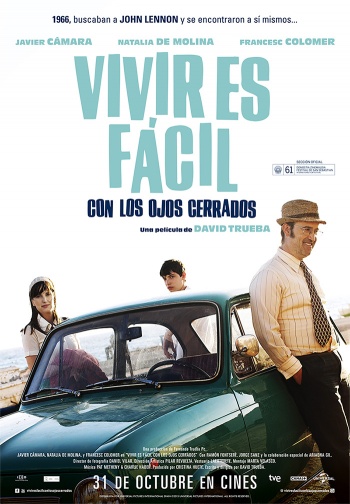 The Goya Awards are the equivalent of the Academy Awards in the US. LIVING IS EASY WITH EYES CLOSED won six awards total - Best Picture, Best Director, Best Original Screenplay, Best New Actress, Best Actor and Best Soundtrack. Pat composed the original score and recorded it September 2013 in Los Angeles with his close friend Charlie Haden. The film was directed by David Trueba and produced by Academy Award winner Fernando Trueba of "Belle Époque" fame.
Pat also received a Best Soundtrack nomination from the Cinema Writers Circle (CEC), the oldest awards group in the Spanish cinema. and the Feroz Awards, equivalent of the Golden Globe in the US.
For more about the film go here: https://www.facebook.com/viviresfacillapelicula
On October 8th the film will be released nationwide in Italy.